WESTERN-CULLEN-HAYES, INC.
2700 W. 36th Place * Chicago, Illinois 60632
(773) 254-9600 * Fax (773) 254-1110

---
Aluminum Switch Lamps
---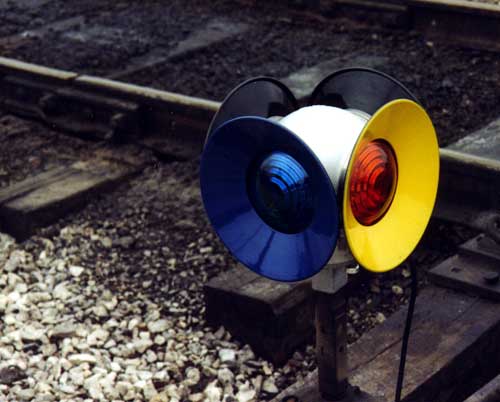 Model 1880 Series featured here.
---
Increase productivity and improve safety with Western-Cullen-Hayes Aluminum Switch Lamps. A brilliant, steady burning light allows more efficient night time operation in switching yards and terminals as well as industrial plants. Train crews can determine whether or not their route is lined properly from a greater distance, thus reducing unnecessary delays.
High visibility, low maintenance cast aluminum switch lamps for use on conventional switch stands and derail operators. A wide choice of lens colors to deal with all operating requirements. Day targets are porcelain coated metal. Lamps are available with 110 volt, 10 watt or 10 volt, 18 watt bulbs. Please specify lamp colors and type of bulb required.
---